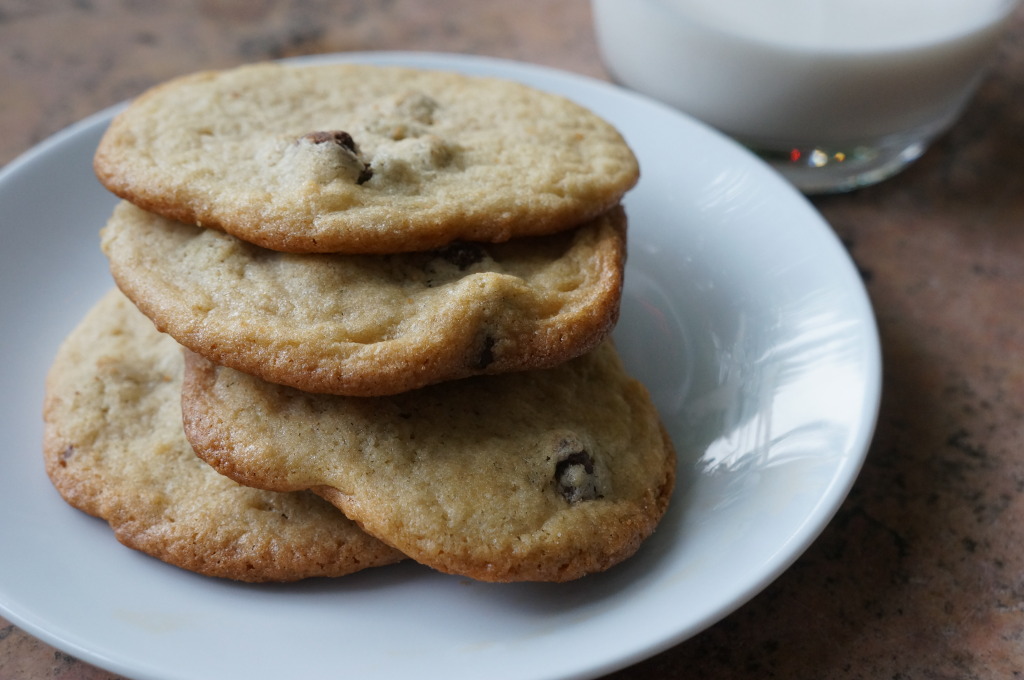 Everyone loves a classic chocolate chip cookie with a tall glass of cold milk. Especially this girl and especially Santa this time of year. This is a family recipe that I share with you today.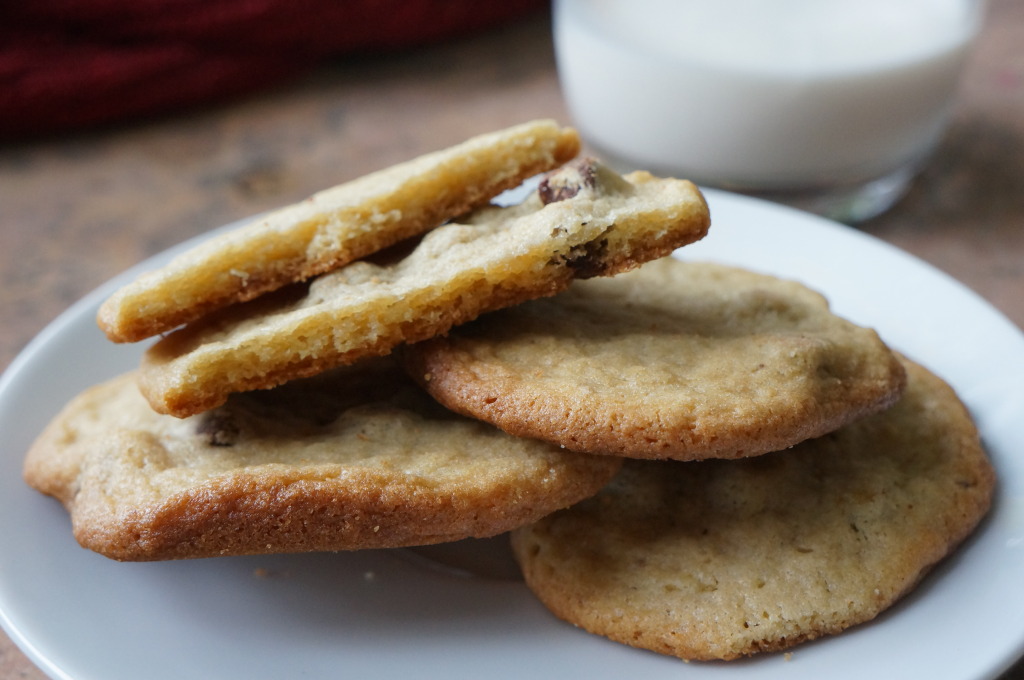 If you are looking for
 that chocolate chip cookie that is crisp yet chewy at the same time then look no further.
 This is your cookie recipe!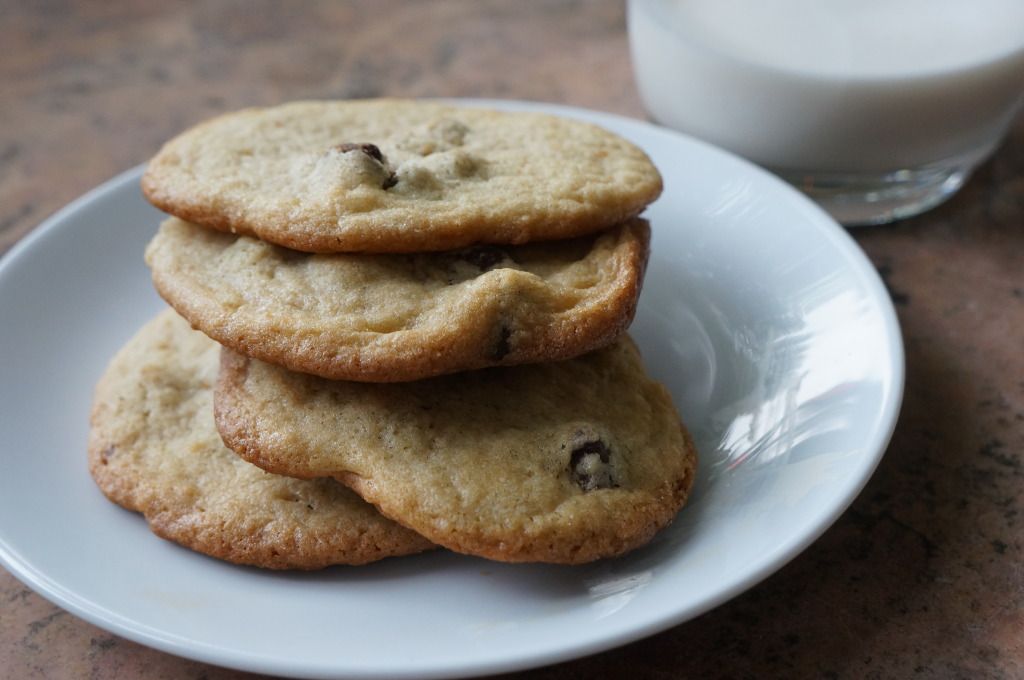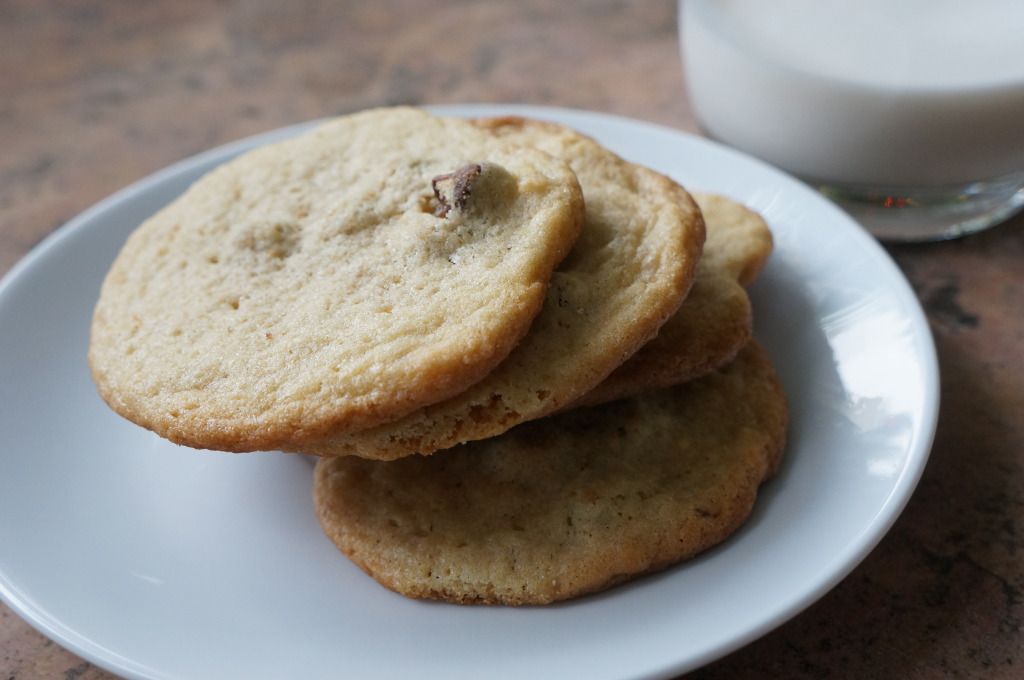 This recipe comes from my wonderful Mother in Law and the recipe has been in her family for years and years. She is the same lady that brought you
Crispy Balls
and
Birds Nest Treats
. See what I mean, bless her! Enjoy! Try all my
Cookies
and
Holiday Treats
! You will also like my
GIANT Chocolate Chip Cookies
(only 1/4 cup of butter in them!). Follow Moni to connect on 
Face Book
, 
Twitter
, 
Pinterest
, and 
Instagram
 (-to get a look of my everyday eats!)
EAT WELL. STAY FIT. FEEL GREAT.
Moni xx
Classic Chocolate Chip Cookies
Recipe type:
Cookies, Christmas Cookies, Desserts
A family recipe. This is that perfect chocolate chip cookie that everyone adores. Crispy yet chewy at the same time and a favorite for all.
Ingredients
2¼ cups all-purpose flour
1 teaspoon baking soda
1 teaspoon salt
1 cup (2 sticks) butter
¾ cup granulated sugar
¾ cup packed brown sugar
1 teaspoon vanilla extract
2 large eggs, room temp is best
2 cups (12-oz. pkg.) Semi-Sweet Chocolate Morsels
A dash of cinnamon, optional
Can also add in 1 cup chopped nuts or in anything else you prefer, optional
Instructions
Preheat oven to 375° F.
Combine flour, baking soda and salt in small bowl. Beat butter, granulated sugar, brown sugar and vanilla extract in large mixer bowl until creamy. Add eggs, one at a time, beating well after each addition. Gradually beat in flour mixture. Stir in morsels and nuts. Drop by rounded tablespoon onto ungreased baking sheets.
Bake for 9 to 11 minutes or until golden brown. Cool on baking sheets for 2 minutes; remove to wire racks to cool completely.
PAN COOKIE VARIATION:Preheat oven to 350° F. Grease 15 x 10-inch jelly-roll pan. Prepare dough as above. Spread into prepared pan. Bake for 20 to 25 minutes or until golden brown. Cool in pan on wire rack. Makes 4 dozen bars.
* May be stored in refrigerator for up to 1 week or in freezer for up to 8 weeks.
Notes
As with anytime baking; make sure you use eggs at room tempature.

You can add in anything else you want to these!

For High Altitude (many of our family lives in Colorado),..try this variation: Increase flour to 2½ cups. Add 2 teaspoons water with flour and reduce both granulated sugar and brown sugar to ⅔ cup each. Bake drop cookies for 8 to 10 minutes and pan cookie for 17 to 19 minutes.